I am a criminal defense lawyer and co founder of the firm. I limit my practice to defense of adult clients charged with, or under investigation for violating state or federal laws. I handle a significant volume of OUI or DUI cases, domestic violence assault charges, drug possession and drug trafficking defense and anything else from disorderly conduct to murder. I also handle criminal appeals and other post conviction motions and petitions.
Exclusively Criminal Defense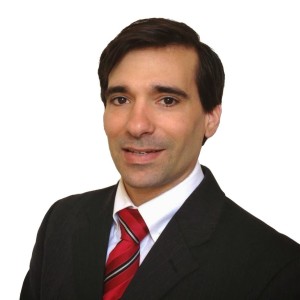 I generally practice in Cumberland, York and Androscoggin Counties. I have won not guilty verdicts at Jury trials throughout Southern Maine and have argued before the State Supreme Court. I am admitted to practice in Maine's state and federal courts and in the First Circuit Court of Appeals.
When I am not in court or at the office, I am still thinking and writing about Criminal Law. I maintain a separate website devoted to Maine criminal defense law, I also write a blog at that website. I started the Harmless Error Blog in 2012 and that blog is now hosted by the Portland Press Herald. There, I discuss interesting developments and news related to criminal law in Maine and throughout the country.
When I am not working, I am probably spending time with my wife and two children, mountain or road biking and occasionally rock climbing.
Education and Experience.
I grew up in southern Maine and attended McGill university in Montreal, Canada graduating in 2002 With Distinction. I attended the University of Maine School of Law and Graduated Cum Laude in 2005 receiving a graduation award for distinguished work in Criminal Law. I have been Practicing Criminal Defense since graduation, first with DeGrinney Law Offices, and then with Fairfield & Associates until leaving that office to found my own law firm in October 2014.
Find the Office and More Information
My Practice is focused on adult criminal cases, but my firm, Rioux, Donahue, Chmeleki & Peltier includes other Lawyers who handle Family Law and Divorce, Juvenile Criminal Defense, Personal Injury, and other case types. Click here for our contact page and details about the office location.
Please do not hesitate to call or email me to discuss a case. I never charge a fee for initial consultation. If you decide to hire me, I generally charge a flat fee, meaning you'll know exactly how much my services will cost when you hire me. We accept many payment types including all credit cards.
email luke@rdcplawyers.com